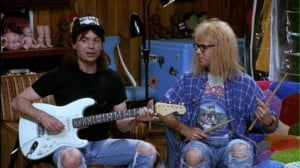 Writing conferences and conventions are informative and helpful in the quest for publication. However, there are a slew of cultural and fun events in this area that can enrich your prose with flavor, color and depth. You may want to attend these festivals and research subjects of interest to your readers. Make sure to get contact information from event organizers and participants to use in future projects.
Historical Fiction
Steamboating in Missouri and Iowa, exhibit and lecture, opens April 27, 2013, National Archives Central Plains Region, Kansas City, MO; Night at the Museum II, April 2014, National Frontier Trails Museum, Independence, MO; 23rd Annual Chuck Wagon Gathering & Children's Cowboy Festival, May 25-26, 2013, National Cowboy & Western Heritage Museum, Oklahoma City, OK; Oklahoma Renaissance Festival, May 4-June 2, 2013, The Castle of Muskogee, Muskogee, OK.
Hobbies
30th Annual Kansas Numismatic Association Coin & Stamp Show, June 15, 2013 at the Cessna Activity Center in Wichita, KS; Wichita Flight Festival, September 28, 2013, at Col. James Jabara Airport, Wichita, KS; Red Slough Birding Convention, May 2014, Idabel, OK.
Foods
Prague Kolache Festival, May 2014, Main Street, Prague, OK; Italian Wine Tasting, May 21, 2013, Ciao Italian Kitchen, Wichita, KS; Tabouleh Fest, May 11, 2013, Main Street, Bristow, OK; Ethnic Enrichment Festival, August 16-18, 2013, Swope Park, Kansas City, MO.
Paranormal and Science Fiction
Fort Reno Ghost Tour, May 18, 2013, El Reno, OK; Tombstone Tales, May 19, 2013, Newkirk, OK; Kansas City Ghost & Gangsters Tour, every Friday and Saturday through July 2013, Kansas City, MO; Steampunk Day, May 25, 2013, Old Cowtown Museum, Wichita, KS.
People and Lifestyles
Kid Fest, May 2014 at Century II Expo Hall, Wichita, KS; 2013 Homeschool Conference, May 31-June 1, Century II, Wichita, KS; Just For her Expo Kansas, organized by HERLIFE Magazine, June 7-9, 2013, Overland Park Convention Center, Overland Park, KS; Festa Italiana 2013, June 2013, Zona Rosa, Kansas City, MO; Germanfest, May 3-5, 2013, Tulsa, OK; 1800s Lawn Social, May 2014, George M. Murrell Home, Park Hill, OK.